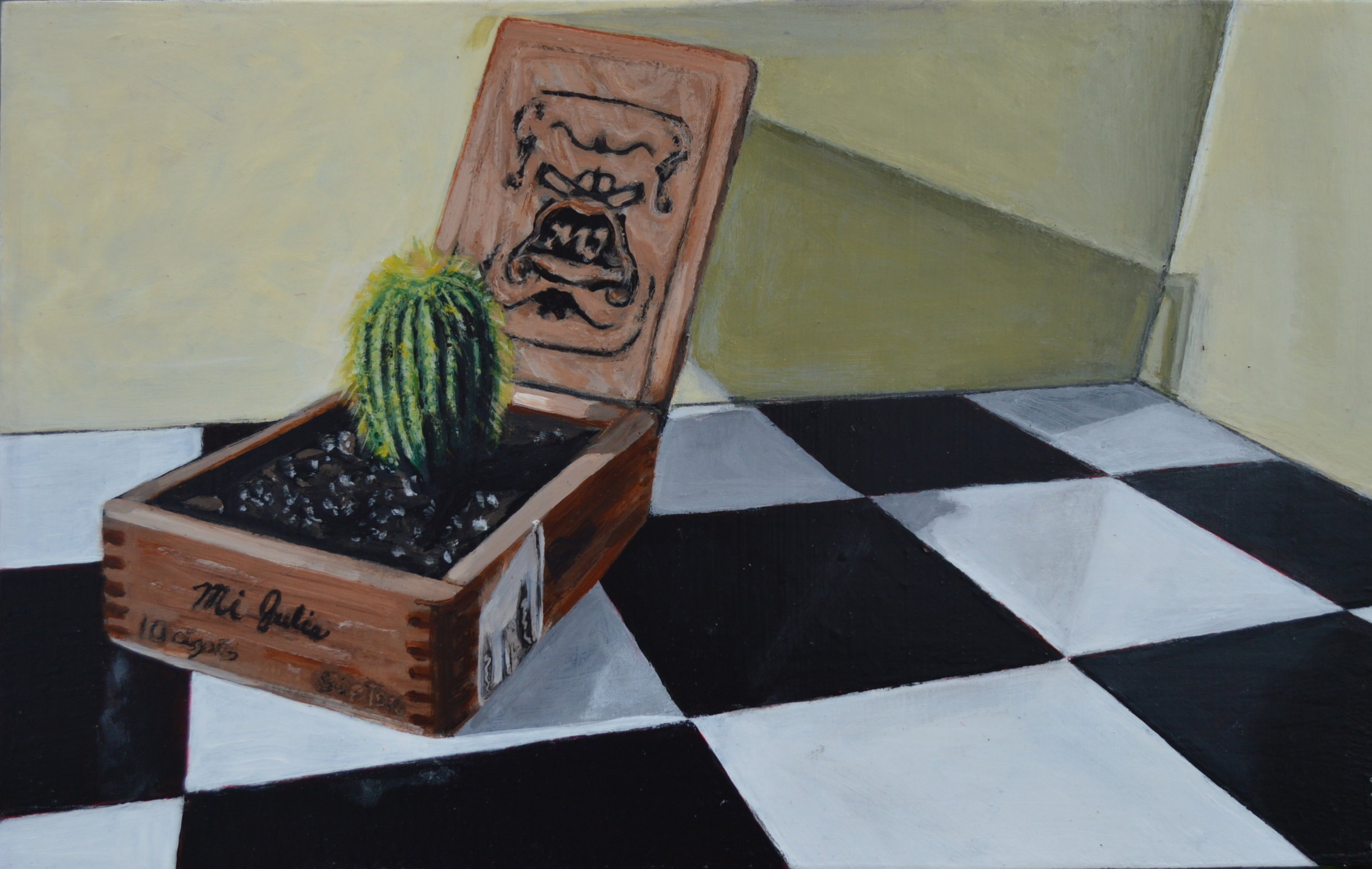 Current
and
Components
These pieces document ordinary, contemporary objects. The work deals with parts that make up a whole. Objects that rely on other objects to reach their intended potential. By including real objects along with painted objects, this work explores relationships between reality and interpreted reality.
• The title, Current, has multiple thought suggestions for the viewer. There is the suggestion of electrical current, however, the inclusion of a Soviet-era light switch may suggest political current. Now that we've arrived at two uses for the word, we may go on to think about another usage, an even bigger picture ... The currents in the natural world, that happen all around us with or without our knowledge.
• Components is an invitation for the audience to think about the male and female fittings they are viewing. The mind may then wander to human gender relationships.